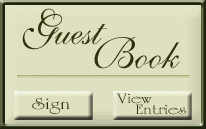 Miniature Paintings on Gemstone

For many different reasons, I have had to take an extended break from painting.  I do hope at some point to be able to get back to it.  For right now, there are no miniatures available for sale.  At this time, I will not be able to take any orders.  When the situation changes, I will post updates here.

For right now, I am posing a few photos of examples of past work.  Click on the link Miniature Paintings at left to view.

I am experiencing many problems with the web host I have now.  The "Join My Mailing List" no longer functions.  If you would like to be added to my mailing list, please sign my Guest Book below and indicate that you want to be added to my mailing list.  Those on the list will be contacted prior to my posting new work for sale when available.